Spot Market Freight Quotes - IRRS Demo
WHAT IS THE IRRS ?
The Internet Rating and Routing Service is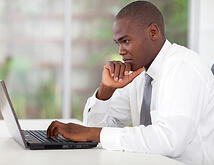 an online decision support system designed by Distribution Solutions Inc. for the exceptional freight shipping requirements not typical of most client's daily requirements.
It manages on-line spot market freight quotes in the critical shipment or expedite markets and in the volume LTL (large lot) and truckload arena. Users sign on to IRRS to quickly and efficiently field leveraged spot-market freight rates and dispatch carriers who specialize in those modes.

WHAT DOES IT DO?
It saves TIME!!!



With just one click you can simultaneously send the specifications of your freight
shipping requirements to approved carriers or management companies

No more time spent checking to see if instructions were received or communicated correctly



Minutes later, with one click, you can review all freight quotes at one time



With one click you can select and notify the carrier of your choice

It saves MONEY!!!


Substantial ROI for costs of service thru leveraged spot-market freight quotes



Best cost routing logic computes the most cost effective mode



Performance tracking provides for evaluation of both freight rates and past performance



Online service failure notification facilitates timely reconciliation and pricing adjustments

WHAT ARE THE MANAGEMENT FEATURES?


Comprehensive Contact Management Database



Customized Carrier Lists



Carrier Profiles



Carrier Performance History



Monthly Carriers Reports



Monthly Usage Reports



Best Cost Routing Logic